Fremantle Press

Fremantle Press is a proudly not-for-profit team of publishers, authors and artists renowned for producing quality works of fiction, non-fiction, poetry and children's literature. Our best-known titles are My Place by Sally Morgan and A Fortunate Life A.B. Facey. Our latest titles include non fiction titles Father of the Lost Boys by Yuot A. Alaak, Shadow Lines by Stephen Kinnane and Goldfields Girl by Elaine Forrestal.
More information available at //qhta.com.au/wp-content/uploads/2021/06/HistoryFlier_2021_ONLINE.pdf
Fremantle Press: //www.fremantlepress.com.au/t/categories/Books%20for%20History%20Teachers
Contact: Claire Miller at cmiller@fremantlepress.com.au. ph: 08) 94306331
Education Perfect
Special Offer for QHTA delegates – Free Term 3 access for students and teachers to Education Perfect's History Resources.
Education Perfect is a digital lesson and assessment tool with 100s of pre-built History lessons for Years 7 to 10. Teachers can fully customise all lessons or use them as they are. As students complete a lesson, or assessment, teachers receive detailed reports and analytics on student strengths, areas for development, and students are automatically recommended next learning steps. Explore the range of resources we have available for Humanities – we also have 100s of lessons for Geography, Economics & Business and Civics & Citizenship.
More information available at //qhta.com.au/wp-content/uploads/2021/06/EP-Humanities-Flyer-AUS.pdf
Education Perfect: //www.educationperfect.com/start-a-free-trial/
Contact: Chris Higgins, Global Head of Humanities at chris.higgins@educationperfect.com ph: 0402 401 012
RD Milns Antiquities Museum, UQ
The RD Milns Antiquities Museum offers virtual museum experiences, aligned with State and National curricula, and covering the areas of ancient Egypt, Greece, and Rome.
These programs are delivered direct into your classroom by our experienced education team using a range of standard video-conferencing packages (Zoom, Teams, Skype, etc).
We cater to groups of all sizes and skill levels and also offer on-site programs at The University of Queensland's St Lucia Campus (some restrictions apply).
More information at //qhta.com.au/wp-content/uploads/2021/06/flyer.pdf
Call or email us today to discuss tailoring a competitively priced package to suit your needs at //antiquities-museum.uq.edu.au/education-programs
Contact: James Donaldson. j.donaldson@uq.edu.au / 33657490
State Library of Queensland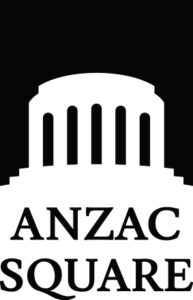 Enrich the lives of your students by expanding their knowledge of the Queensland war experience, and its enduring impact on modern Australian life, at Anzac Square Memorial Galleries – a free exhibition curated by State Library of Queensland.
Located in Brisbane CBD, with the magnificent Shrine of Remembrance and Eternal Flame burning at its heart, Anzac Square provides permanent recognition for those who have served our nation and offers a place to reflect on their commitment, bravery and sacrifice.
Visitors to the exhibition can now delve deeper into Queensland's military history than ever before—embarking on a free, interactive journey from WWI to today—exploring the best of State Library's military collection including stories of courage and mateship, wartime letters and diaries, photographs and artefacts.
Free guided tours are available for School groups wishing to explore the exhibition, with learning resources (linked to the Australian Curriculum) available to support teachers in the classroom and engage students in WWI, WWII and post-1945 historical content before, during and after their visit to the Galleries.
More information at //qhta.com.au/wp-content/uploads/2021/06/AnzacSq-QHTA-Ad-297×210-Final.pdf
Book your next school excursion, discover a wide range of learning resources, or register your interest in our popular online professional development workshops designed specifically for History teachers at //www.anzacsquare.qld.gov.au/education.
Jacaranda

Founded in 1954, Jacaranda is the Australian School Division of Wiley, a leading global learning company. We develop and deliver inspirational digital learning solutions and education resources to secondary schools in Australia because we are deeply committed to the ideal that education brings life-changing benefits to all students.
Jacaranda supports History teachers with trusted, curriculum-aligned learning resources. We provide market-leading online resources with quality textbooks to suit all teaching styles and classrooms. If you would like a free trial or demonstration of our popular Jacaranda History Alive 7-10 Australian Curriculum series, please reach out to your local Jacaranda Consultant at //www.jacaranda.com.au/find-your-jacaranda-consultant/
More information at //qhta.com.au/wp-content/uploads/2021/06/Jacaranda-Flyer-AC-History-Alive.pdf
Brisbane Living Heritage Network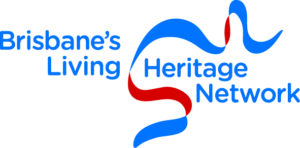 Brisbane's Living Heritage Network's website provides your one-stop directory to heritage sites, museums and galleries that offer a service for school group visits in the Greater Brisbane area. As a not-for-profit membership-based organisation, we are here to promote heritage by promoting our member organisations. Many of our member sites provide a variety of curriculum-based programs. Visit our website and discover the Places to Visit that are displaying the icon, signifying their capacity to cater for school groups. Drill down in each listing to uncover a direct link to their education-based programs and services.
More information at //blhn.org/
National Archives

The national archival collection tells the compelling story of the connections between the Australian Government and its people, and how these relationships have shaped our nation.
Curriculum-aligned programs that connect students with pivotal moments in 20th-century Australian history and explore themes from creativity and identity through to immigration, defence and reconciliation.
Insightful educator-led experiences for the environmentally and socially aware citizens of tomorrow – their place in democracy, individual rights and responsibilities, and how they can enact change.
Visit our state-of-the-art exhibitions – just book via Book Canberra Excursions, park the bus and leave the rest to us!
Explore primary sources from the collection in our online learning resources – //www.naa.gov.au/learn
More information at //qhta.com.au/wp-content/uploads/2021/06/21.01.08-Learning-Programs-E-flyer_fa.pdf
Floh

Flohh is a new online platform built specifically to target the repetitive and time-consuming task of marking essays and assessments.  Flohh has been designed and built to reduce teacher workload.  History Teachers have arguably the heaviest workload of any subject teacher, Flohh is here to help.
Flohh can reduce your marking time by 35% or more.  Right now, to celebrate our launch, we are offering FREE access to Flohh for a limited number of teachers, go to flohh.com.au/teacher-offer-0022/ to secure your place and take control of your work-life balance!
More information at //qhta.com.au/wp-content/uploads/2021/06/Flohh-History-Teacher-Offer-0022-1.pdf
Everick Foundation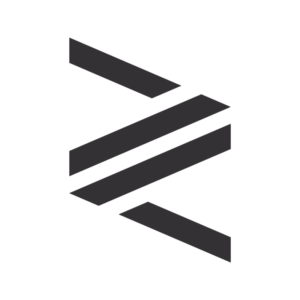 Everick Foundation is passionate about delivering curriculum aligned, archaeologically themed activities for Australian classrooms. We love to come to schools, connect with students and encourage them to engage with the past. Our range of services include classroom visits, mini-excavations, garbology, mock excavations and PD sessions.
More information at //qhta.com.au/wp-content/uploads/2021/06/Everick-Foundation.pdf
Contact: s.love@everick.net.au
Go to //www.everick.com.au
Cambridge University Press

Cambridge University Press has been publishing high-quality curriculum-based materials for school students for over 150 years. We are committed to the future of education in Australia and strive to publish exceptional resources that reflect specific syllabus requirements and broader curriculum developments, and incorporate educational change and technological innovation. Cambridge University Press is one of Australia's premier publishers of educational resources for secondary teachers and students.
More information at //qhta.com.au/wp-content/uploads/2021/06/HASS-for-QLD-QHTA.pdf
Macarthur Museum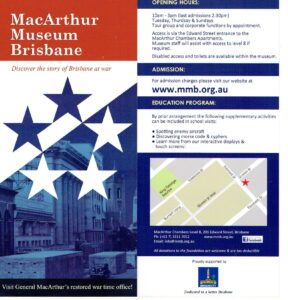 The Museum opened in 2004 but has been extensively upgraded since then.
The Museum focusses on:
The story of life in Brisbane during the war years, especially after the entry of Japan into the war. It covers area such as austerity (rationing of food, clothing and fuel), civil defence (air raid shelters and waring), and restrictions.
Operations of Australian and US armed forces in the South West Pacific including the personnel in the headquarters (AMP building) and code breakers.
The restored office of General MacArthur (as it was between July 1942 and October 1944).
More information at //www.mmb.org.au
Nelson Cengage

Nelson Cengage is a leading School Education business in Australia and New Zealand, committed to producing customer first solutions and services across 7-12.
Our extensive Secondary portfolio of digital and blended teaching and learning resources delivers curriculum implementation support to enrich the learning experience. The student and educator are at the centre of Nelson's learning ecosystems.
More information at //cengage.com.au/secondary/browse-subjects/history-geography
See flier at //qhta.com.au/wp-content/uploads/2021/06/SEC-10058_Modern-History-Insert.pdf
Latitude Travel

Latitude Group Travel crafts one-of-a-kind, curriculum-linked, seamless educational journeys for progressive schools and tomorrow's future leaders. We connect students to the beyond-classroom learning and experience required to become empowered global contributors.
Below is some inspiration for experiences available across Years 7-10 in your next custom designed Australian-based History tour:
Engage in talks with local Elders to deepen student understanding of knowledge systems, traditions and cultural practices of First Nation peoples
Discover cultural artefacts that shed light on First Nation society and law and consider how museums impart information
Participate in hands-on archaeological digs developing knowledge of Roman society
Explore First Nation trading routes as they map to contemporary highway systems
Examine the social and economic impacts of Queensland's industrial transition
Collaborate in a Theatre-in-Education program analysing the personal, social and political impacts of WW1
Investigate Brisbane through its archaeological artefacts, interrogating their relationships and chronological location in society
Understand Native Title legislation and the Stolen Generation, investigating structures that shape the status and rights of First Nation peoples
For help in making your History tour a success and to ensure you are providing the best opportunities for your students, visit us at //www.latitudegrouptravel.com.au/educational-student-tours-in-australia/history/ or contact our expert team on 03 9646 4200 or info@latitudegrouptravel.com.au
More information at //www.latitudegrouptravel.com.au
See flier at //qhta.com.au/wp-content/uploads/2021/06/Latitude-Travel_flier.pdf