Queensland History Teachers' Association
We are a voluntary organisation with an executive membership of Primary and Secondary History Teachers, Academics and Educationalists. Our aim is to foster an interest in History and the teaching of History, but especially to support and assist History teachers in Queensland.
Foster an interest in History as well as the teaching of History throughout QLD, Australia and the world
Provide a forum for discussion and the exchange of information relative to History Teaching
Publish material related to History and to the teaching of History for future generations of History teachers
Sponsor and support all such activities as may assist History teachers and the teaching of History
Queensland History Teachers' Association Inc
ABN: 77 270 249 802
PO Box 1029. New Farm QLD 4005
Phone: 0418 764 574
Email: qhta@qhta.com.au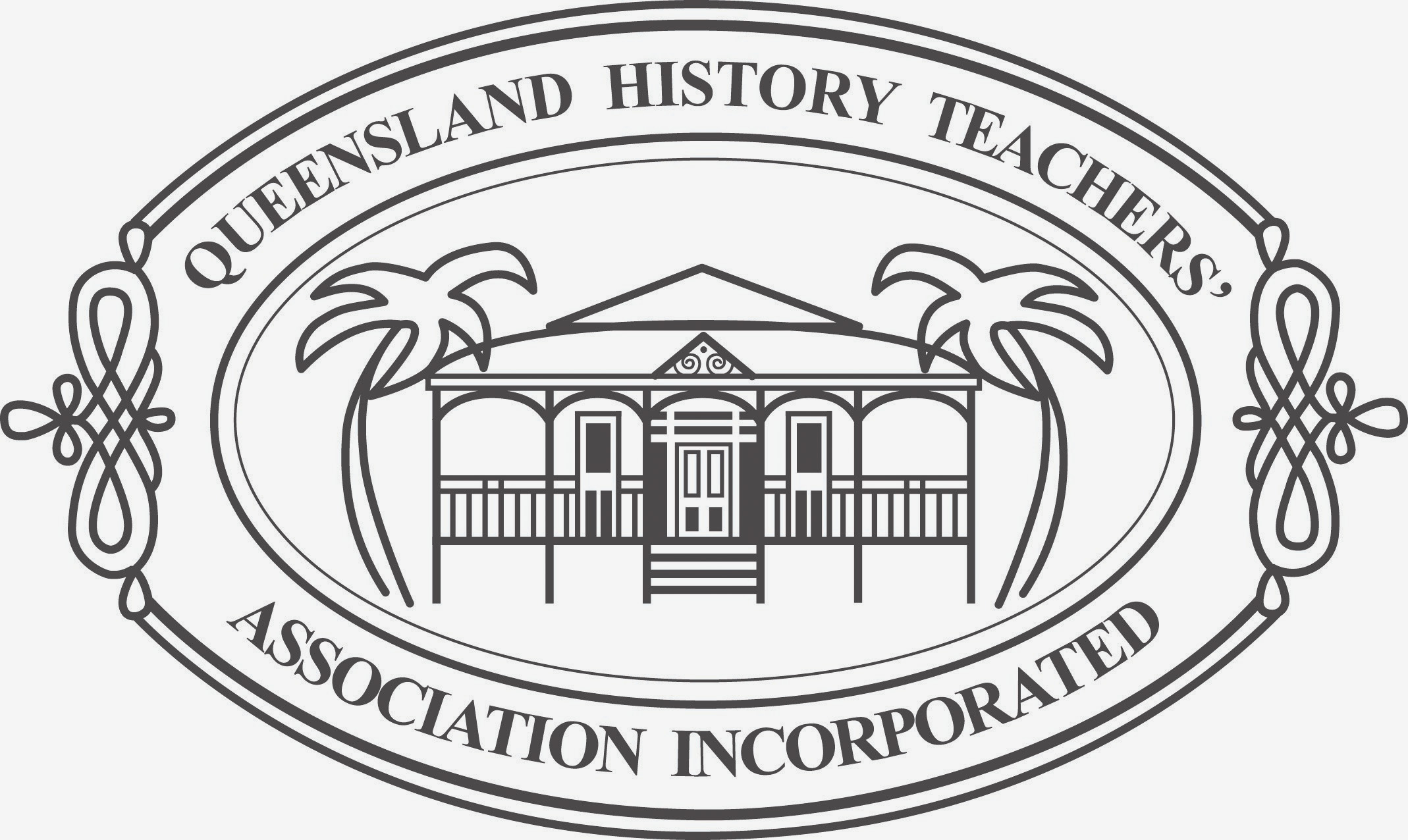 For QHTA Membership Enquiries:
Sandra Kenman
qhta@qhta.com.au
For enquiries or comments regarding this website:
webcoordinator@qhta.com.au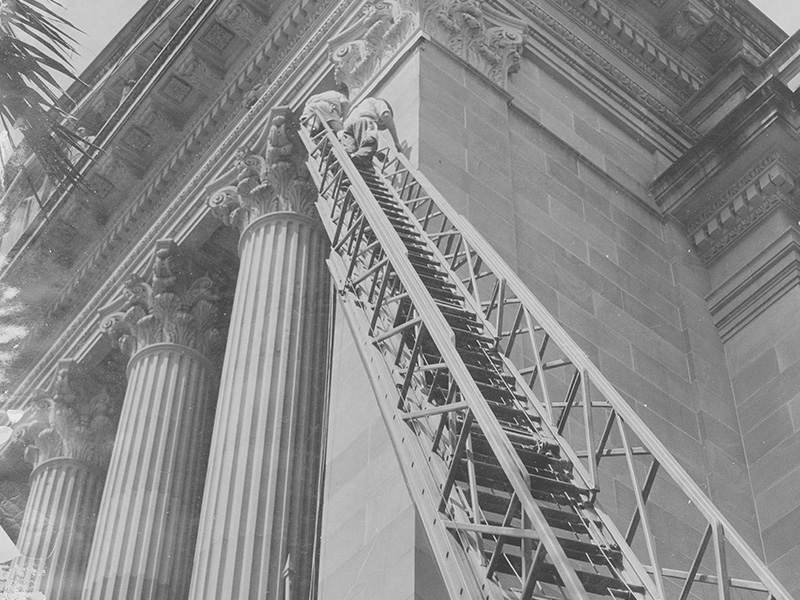 Membership entitles you to:
History teaching resources and practical teaching ideas
HTAA affiliated membership
QHTA membership, January to December in the year of payment
QHTA quarterly e-Journal
QHTA Journal:

Q

History Annual Journal
Professional development opportunities at discounted rates
Advocacy for the discipline of history
Individual membership $110.00 per annum [inc. GST]. All History teachers and those interested in promotion of History from preschool to tertiary are eligible for individual membership.
Institutional Membership Brisbane (Metropolitan regions) – $242 per annum [inc. GST]. Institutions are libraries, museums, universities, school departments and other interested institutions.
Institutional Membership Regional (over 100km from Brisbane CBD) – $205 per annum [inc. GST]. Institutions are libraries, museums, universities, school departments and other interested institutions.
Tertiary Student or Preservice Teacher / Unwaged membership / Retired Teacher membership $43 per annum [inc. GST]. Tertiary Student with email communication only $0 per annum.
QHTA Management Committee

We are a voluntary organisation with an executive membership of Primary and Secondary History Teachers, Academics and Educationalists.
President
Pip Macdonald       
Coomera Anglican College
Vice President
Louise Brown

St Margaret's Anglican Girls School

Vice President
Susan du Rand
Brisbane Grammar School

Treasurer
Christine Blaikie
                     Secretary
           Jo-Anne Cameron
Other Roles
Web Wright / eJournal editor – Dr Glenn Davies, Craigslea SHS
QHistory Journal Editor - Jan Christopher, Brisbane Boys College
Social Media Manager – Pip Macdonald, Coomera Anglican College
QHTA Historical Writing Competition – Jo-Anne Cameron
National History Challenge – Susan Du Rand, Brisbane Grammar School
Simpson Prize - 
National Archives of Australia - Michael McMahon, Cannon Hill Anglican College
Chair of Curriculum Committee - Julie Hennessey, Brisbane Girls Grammar 
School
QHTA Executive Officer – Sandra Kenman

QHTA Management Committee Members
Angelique Arden - Clairvaux Mackillop College
Christine Blaikie
Associate Professor Andrew Bonnell - University of Queensland
Louise Brown - St Margaret's Anglican Girls School
Michelle Brown - Albany Creek State High School
Jo-Anne Cameron
Kathleen Collin - Brisbane Catholic Education
Jan Christopher - Brisbane Boys College
Sarah Coleman - MacKillop Catholic College, Mount Peter
Dr Glenn Davies - Craigslea State High School
Susan du Rand - Brisbane Grammar School
Katherine Hart - Cannon Hill Anglican College
Ben Hegerty - Stuartholme School
Julie Hennessey - Brisbane Girls Grammar School
Dr Craig Johnston - University of Sunshine Coast
Alex Loeberg - Brisbane Grammar School
Pip Macdonald - Coomera Anglican College
Michael McMahon - Cannon Hill Anglican College
Claire Monnickendam - Kedron State High School
Nigel Page - Anglican Church Grammar School
Melissa Roth - Brisbane Catholic Education
Kira Sampson - Somerville House
Aaron Sloper - Canon Hill Anglican College
Associate Professor Tom Stevenson - University of Queensland
Louisa Tyrell - St Ursula's College, Yeppoon

John Sparkes 1963 (1st President)
Harry Allsopp 1960s (2nd President)
Bill Logue 1970-1973
Joe McDonald
Josie James 1977
Stephen Paul 1978, 1979
Brian Hoepper 1980, 1981
Alan Dale 1983, 1984
Debbie Henderson 1985, 1986
Ian Gray 1987, 1988
Kay Bishop 1989, 1990
David Houston 1991, 1992, 1993
Jo-Anne Cameron 1993, 1994,
Cheryl Sim 1995, 1996
Kevin Schwede 1997, 1998,1999
Ros Korkatzis 2000, 2001
Jan Christopher 2002, 2003
Dave Houston 2004, 2005
Ros Korkatzis 2006, 2007
Kay Bishop 2008, 2009, 2010, 2011, 2012
Sue Burvill-Shaw 2013, 2014
Pip Macdonald 2015, 2016, 2017, 2018, 2019, 2020, 2021, 2022, 2023
QHTA Life Members and Patrons
Russell Turner (Life Member)

Kay Bishop (Patron)
Associate Professor Deborah Henderson (Patron)
Dr Brian Hoepper (Patron)
Emeritus Professor Colin Mackerras (Patron)
Mrs Josie James (Patron – Vale)

Emeritus Professor Robert (Bob) Milns AM (Patron – Vale)
Vale – Mrs Josie James (Patron – Vale)
Mrs Josie James, much-loved former St Hilda's School Principal (1989-2002) passed away peacefully on January 3rd, 2023, aged 86 years old. Mrs James bought a wealth of experience to the principalship of St Hilda's and a very clear vision and determination to help move the school forward into the 21st century, establishing it as the 'cutting-edge' of girls' education. I was fortunate enough to commence as a Member of School Council during Mrs James tenure as Principal of St Hilda's School, and my daughter Melanie also graduated in 2000 with Mrs James as Principal. Her advocation for all-girls education was deeply admired by those who had the privilege to work alongside her, and her dedication is greatly reflected in St Hilda's School life today.
Other positions held by Mrs James included (but are not limited to) QHTA Past President (1977) and later QHTA Patron, Former Chair of the Queensland branch of the Association of Heads of Independent Schools of Australia, Former Dean of Students at All Hallows' School in Brisbane and Former Chair of the Anglican Schools Commission, Queensland.
She served others for the entirety of her life and loved seeing people achieve their best – encouraging, mentoring, and celebrating their successes. She was truly an inspiring educator and mentor to many and exemplified "Non nobis solum".
Family, friends and colleagues are invited to attend a funeral and liturgy to celebrate Josie's life at The Cathedral Church of St John the Evangelist, Ann Street Brisbane on Friday 20 January, 2023 at 10am. The family has requested that in lieu of flowers, donations please be made to St Hilda's Foundation here: //lnkd.in/gi8BBMYD
Rest in peace, Josie. You will be missed.
Professor Susan Brandis – Chairman of St Hilda's School Council
Vale – Emeritus Professor Robert (Bob) Milns AM (Patron – Vale)
The contribution of Emeritus Professor Robert (Bob) Milns AM, BA Hons (Leeds), MA (Camb.), DLitt (Hon) (Qld) to scholarship in Classics and Ancient History and the teaching of these at a tertiary level are well known and rightly lauded. Likewise, many know that he was a much respected, honorary member of the Greek community in Brisbane. The contributions Bob Milns made to encouraging school students to be passionate about the subjects he loved and supporting the professional growth of secondary school Ancient History teachers are less well known but deeply respected and fondly remembered by the Executive, Patrons and members of the Queensland History Teachers' Association (QHTA).
A graduate of Leeds and Cambridge universities, Robert David Milns first taught in Australia at the University of New England until he was appointed Professor of Classics at the University of Queensland in 1970. A world-renowned expert on Alexander the Great and his father Philip II of Macedon, Bob's involvement with Queensland secondary students began shortly after his appointment to UQ, via the medium of ABC School Radio broadcasts. A few small groups of secondary students were also given the opportunity to experience university type seminars on campus. From the late 1980s onwards, thousands of students attended Ancient History seminars organized by QHTA and conducted by Bob and his colleagues. In addition to these, thousands more school students and their teachers were drawn to UQ to spend time in the RD Milns Antiquities Museum (named for him in 2007 to acknowledge his contribution to its growth) or to attend the Ancient History Days run by the Friends of Antiquity. Bob's passion for the ancient world was infectious and many who went on to study at UQ recall how their own love of Ancient History and Classics was inspired by hearing him speak.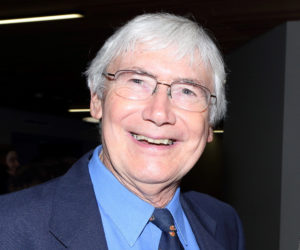 This connection with school students continued, even as his health declined. In November 2019 Bob spoke at the QHTA Awards evening. He was there to present the award named for and sponsored by him, the 'RD Milns Award' for the best Ancient History essay in QHTA's annual Historical Writing Competition. As had been the case on so many previous occasions, his short address on Plato, which had been prompted by the winning student's essay, engaged, informed and delighted the assembled group. His warmth and ease with everyone were measures of a man, whose enormous intellect was matched by his genuine interest in and ability to speak with all. To see Bob Milns surrounded by deeply interested secondary and primary school students was to see to the heart of a man whose vibrancy, sincerity, kindness and personal magnetism knew no boundaries.
The contribution Bob made to the professional growth of secondary school Ancient History teachers was similarly significant. By 1977 he was a Patron of QHTA. From that time until his death on 20 February 2020, Bob made an enormous contribution to members, as he did for so many other groups. His articles in The History Teacher and later Q History covered topics from 'Source Criticism and the Ancient World' (1981) to 'Alexandria – Alexander's Greatest Legacy' (2019). Additionally, he was a frequent and popular presenter at the QHTA State Conference and other teacher seminars and workshops. Those who read those articles and attended those sessions recall how much they enjoyed and benefitted from Bob's breadth and depth of knowledge and his willingness to share these in his own inimitable way. Bob Milns was certainly no distant, staid academic. He was always warm, sometimes mischievous and frequently wickedly funny. Quite simply, he was a joy to be around.
Bob Milns' passion for deepening our understanding of the ancient world stretched far beyond the halls of academia. School students and teachers alike, who were privileged to have known or simply met him, are all richer – not only because of his unparalleled ability to impart his extraordinary knowledge and wisdom but more importantly because his warmth, kindness and generosity touched our lives in countless, unforgettable ways.
What a legacy! Vale Bob Milns.
Vale – Frank Underwood
Reflections from Brian Hoepper, QHTA Patron. For many years in the latter part of the last century, Mr Frank Underwood held a singularly important position in education. At the same time, he was a true friend of the Queensland History Teachers Association.
Within the then Queensland Department of Education, Frank belonged to a select group of 'Inspectors of Schools' – a century-old institution that today would be filed under 'Quality Assurance'. Inspectors travelled the state, undertaking comprehensive audits of all aspects of school life. In the state secondary system, inspectors usually visited a school as a panel (or, in teacher parlance, a 'pack'!). Their impending visits were anticipated with a mixture of 'interest' and 'fear' – more emphatically the latter.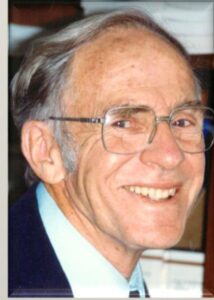 What made Frank Underwood's position 'singularly important' was that he took responsibility for 'inspecting' the teaching and learning of History. He played that role with rigour and diligence, always underpinned by a love of history and a genuine interest in the classroom work of the state's many history teachers. He played a key role in assessing history teachers who applied for promotion to 'subject master/mistress', a term eventually replaced by 'Head of Department'. Particularly telling was the first question Frank asked of every aspiring applicant: 'Are you a member of QHTA?'.
Frank's affinity with QHTA went far beyond that telling question. He was an Executive member and conference convenor, and an enthusiastic participant in QHTA activities, including AGMs, conferences and excursions. In a period when QHTA ran day-long historical excursions for members, Frank was not only participant but also occasionally organiser and  leader. Destinations ranged far and wide: Peel Island; Fort Lytton; the little-known goldfields near Clifton, where we ended up in the home of a history-minded member of the Manx Parliament; historic Tamrookum and nearby Nindooinbah homestead; and historic Ipswich. Ipswich was Frank's home town, and doubtless inspired his deep enthusiasm for history.
At QHTA events, when serious issues arose, Frank displayed a diplomatic balance of enthusiasm and propriety. At a particularly 'spirited' AGM held at The Abbey medieval museum – where around a hundred QHTA members debated whether to boycott the introduction of the 'ROSBA' system of curriculum assessment – Frank, as usual, preceded the vote by declaring that, as an officer of the education department, he was obliged to abstain. His apolitical stance probably obscured a profound political interest; Frank's son David was a member of the Queensland parliament, former Ipswich mayor … and former school teacher!
Frank's important role in history teaching was played out in extraordinary circumstances. The 1970s witnessed the relatively sudden abolition of the external Junior and Senior public examinations and the simultaneously sudden introduction of the 'Radford Scheme' of school-based curriculum development (SBCD) and school-based assessment (SBA). These were revolutionary educational moves, which no other Australian state ever came close to emulating. In the 1980s, 'Radford' was reviewed and supplanted by the criteria-based 'ROSBA' system. These radical changes demanded much of teachers, and Frank's role as an informed and influential adviser was invaluable.
I was only one of many history teachers whom Frank took 'under his wing' over the years. As an inspector Frank could be probing and critical, but eminently supportive and encouraging when he saw quality history teaching and learning across the state. He spent countless hours in classrooms. In an unusual and valuable link between 'head office' and schools, Frank had personal dealings with a great number of the history teachers across the state.
In the turbulent and sometimes exhilarating decades after 1970, the connections among history teachers, the 'Department', the 'Board', universities and QHTA were strong and productive. At such a time, they needed to be. One personal episode is illustrative. When I decided to move to tertiary teaching at BCAE, I (a former QHTA president) chose Russ Cowie (QHTA legend) and Frank Underwood (QHTA stalwart) as referees. At BCAE, I replaced the retiring John Sparkes, who had been QHTA's first president. In those days – as now – the landscape of history teaching was rich, busy and demanding. Frank Underwood was an enthusiastic and valuable presence in that landscape. Now, with the news of Frank's passing, we can look back at his distinctively important role with deep appreciation, tinged with the inevitable sadness.
Reflections from Kay Bishop, QHTA Patron. Having taught only in private schools during my teaching career, I did not meet Frank through Education Queensland channels. My association with Frank was through QHTA and the BOSSSS (Board of Senior Secondary School Studies, now QSA) and it was a long and very rewarding association. I marveled at the breadth and depth of his history knowledge and the intensity of his commitment to history teaching and history teachers.
As an Executive member of QHTA, Frank was dedicated to working through our professional association to support and improve history teaching. I can't recall ever meeting a professional person from the upper echelons of the Department so dedicated to supporting a professional association, and so understanding of the importance of professional associations to the quality of teaching and learning in schools.
I remember Frank as a reserved man who chose his comments wisely but never shied away from a challenge. I also remember his wonderful sense of humour and his ready smile as we all navigated the challenges of school-based assessment. Frank worked with the BOSSSS and I felt quite privileged when Frank recommended me to take his place in an important role while he was on leave.
My fondest memories of Frank, however, were shaped in 1983 when he and I were the Queensland participants in a history teacher 'embassy' to China. The Chinese Government invited two history teachers from each state to spend three weeks travelling around China, participating in a range of lectures from Chinese University personnel and absorbing the culture of China. I got to know Frank really well in those three weeks and I vividly remember some of our experiences.
There were no concessions to Western practices at that time and it was either master chopsticks or go without. I remember Frank was not really skilled at using chopsticks and he initially resorted to stabbing whatever food he could with his chopsticks. Before too long, however, he was wielding chopsticks as well as most of the group.
The most memorable day of the trip, perhaps, was the day Frank joined our Communist Party 'host', Mr. Chou, shelling peas on a train to Suzhou. Mr. Chou accompanied us everywhere and, after we had spent several days in Shanghai, which included a four hour lecture on the Boxer Rebellion (in Chinese then English) while we travelled by boat around the harbour, we were going to be given a brief 'holiday' visiting beautiful Suzhou. Mr. Chou seems to have lived in this area and he bought some peas to take home to his family.  He began shelling the peas on the train. Frank joined in immediately and he and Mr. Chou sat contentedly together sharing this age-old task that had no cultural barriers.
Frank was also keen to engage locals in conversation where possible. Many young Chinese were eager to practise their English on us, and Frank loved chatting to them. Perhaps our Government should find someone like Frank to mend our relationship with China!
Unfortunately, we could never entice Frank to join us for a massage at one of the local barber shops!
Vale, Frank. I was privileged to know you and to experience your insights, dedication and humour.
Reflections from Russell Turner, QHTA Life Member. In the 1980s Frank was the Excursion convenor on the Executive. He was a long standing member of the Executive and supporter of History Teaching in Queensland. In the late 1970s his role on the executive included being on the "Inservice and Branch Co-ordination Panel" along with John Driscoll. Previously he had been the Conference Convenor.
In his President's Report for 1981 Brian Hoepper commented "About thirty members braved the rain on Saturday 17th October on the QHTA Field trip to the Downs. Debbie Henderson and Frank Underwood organized the trip, taking members through Drayton, Pittsworth, Leyburn and the Pratten Goldfield. The response to the day indicates that QHTA should certainly continue to sponsor such outings." Brian also commented "For today's AGM, we are indebted to Frank Underwood, who continues to provide a valuable link between the Association and the Department of Education."
In the 1980s our Annual General Meeting was held as an afternoon function combined with the First Conference of the Year. Two of the venues we attended were the Royal Bull's Head Inn at Drayton and Ormiston House in the Redlands. I found Frank's assistance in making contacts and assisting to organize these events particularly helpful. The Executive was trying to make the AGM an opportunity for professional development as well as a social function. One aim was to involve some of our members who found it difficult to attend functions in Brisbane. Frank in his role as an Inspector brought a depth of experience and contacts to the Executive Committee. As a younger member of the committee I found him very supportive. (Russell Turner)
In 1985 for the Queensland History Teacher's Association First Conference and Annual General Meeting  held at Claremont, Ipswich on the 9th March the President Deborah Henderson commented "Field trips are part of the QHTA tradition. Frank Underwood organized the fifth annual field trip, this time utilizing the expertise of Robert Dansie. The trip was held on Saturday 6th October and participants travelled to different sites on the eastern parts of the Darling Downs. A visit to Gabbinar homestead was one of the many highlights of the day. Frank Underwood also deserves thanks for continuing to act as our travelling ambassador, developing contacts for QHTA in remote areas of the state. Frank organized the proceedings today and we are indebted to him for an enjoyable occasion."